Control Panel & Digital Keypad
ATP-1000 Touchpad
The ATP-1000 touchpad allows control of Concord® Express, Concord 3, Concord Ultra, and Concord 4 products. The large display provides easy-to-read messages that indicate the current status of the system. In addition, the ATP-1000 touchpad can be used for installer/user programming of the Concord control panels and has the added capability of displaying customized zone names. Large Easy-to-Read Display.
SIMON XT
Simon XT® is a cost-effective security system that offers up to 40 zones of burglary and fire protection, and which complies with SIA False Alarm Standards. With a built-in display touchpad and a status speaker that provides visual and voice messages for feedback, Simon XT is well suited for houses, apartments, and condominiums. Optional GSM reporting and alarm.com features support off-premises control to arm and disarm the system, check system status, activate no-entry delay.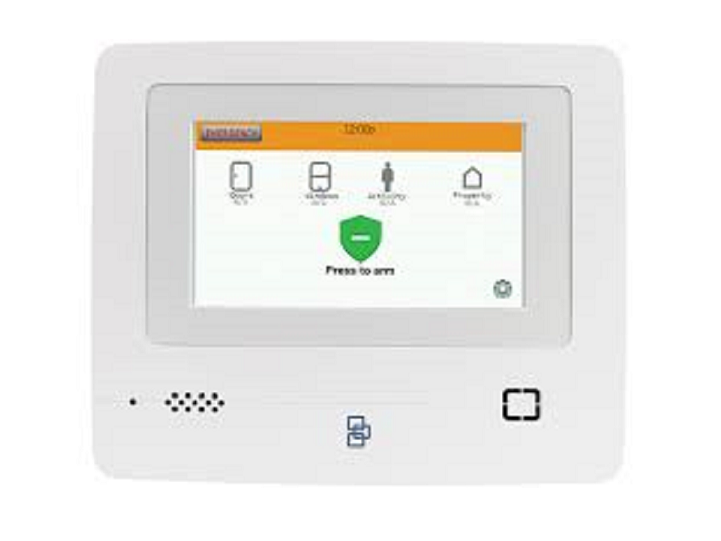 SIMON XTI
The next-generation Simon® XTi enhances the longstanding reliability and performance of the Simon XT with the advanced technology of the Two-Way Talking Touch Screen. This self-contained security system offers exclusive image capture technology, combined with powerful security and color LCD touch screen convenience, for a cost-effective, easy-to-use solution.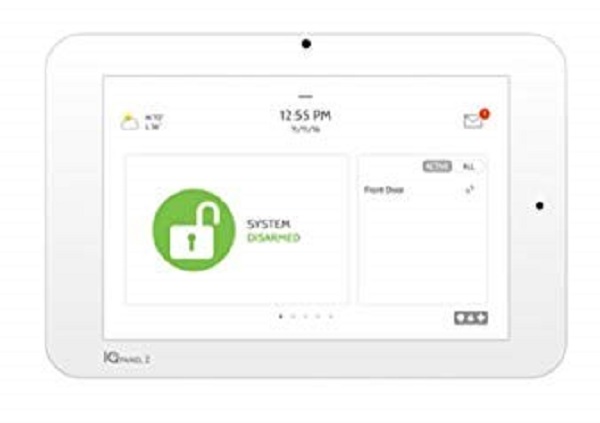 IQ PANEL 2

Features
• 7 inch touchscreen keypad
• Built in camera -snaps a photo when system is disarmed
• Bluetooth disarming -leave your phone in your pocket or purse
• Live view-stream camera on the HD Screen
• Live answer -see who's at the door from the screen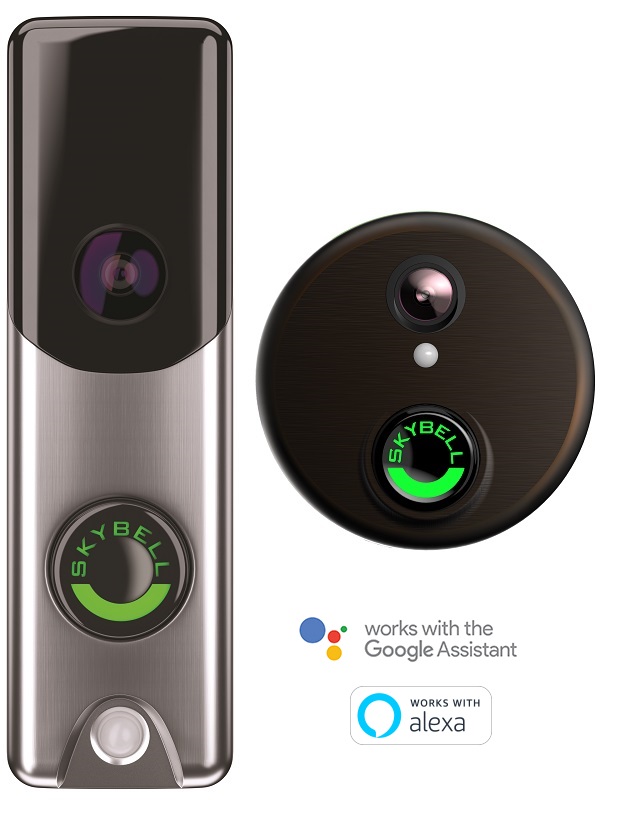 HD Doorbell Camera
See when packages are delivered speak to visitors receive notifications when someone is at the door.
• Hd camera with night vision.
• 180 degree view
• Record motion triggered videos download or watch when convenient
-Available in nickel or bronze

Smart Door Locks
Having smart lock makes it easy for you to lock & unlock a door from your phone or give temporary access code for anyone who need access to your property receive alerts
-Available colours : Nickel, Bronze, Gold
Outdoor & Indoor Cameras
Alarm.com's Video Monitoring solution allows you to see what's happening at your home when you can't be there. With an extensive camera lineup that offers live views from anywhere and secure stored clip access at any time, our video solution can meet all your video monitoring needs.
Features
• Indoor and Outdoor IP Camera Options
• Deliver front door awareness with an Alarm.com WiFi Doorbell Camera
• Watch HD quality Live Video and saved clips via web and mobile devices
• Alarm and sensor-triggered video recording
• Capture 24/7, high-definition, continuous recording
• IP Video Server retrofit for any analog camera
Smart Light Bulb/Plugs & Switches
Z Wave Bulbs
• Send commands to turn lights on/off and set dimming level
• Create scenes that include turning lights on/off or setting the dim level
• Create automated light schedules to have specific lights turn on, off, or dim at certain times, including sunrise and sunset, for specified lengths of time.
• Create rules so a specific light turns on if a certain sensor is activated.

Z-Wave Plug –Ins
• ZWave plug-in modules are a great way to automate and control lamps and small appliances without having to wire in a switch.
• Create schedules to turn on/off lamps or appliances .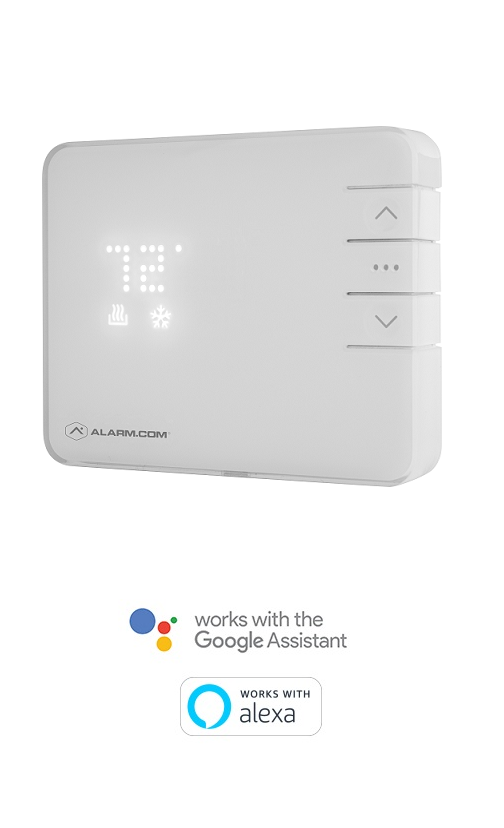 Smart Thermostat
• Avoid overpaying for energy
• Manage your temperature settings with automated schedules. Create easy rules to have an added layer of smart automation based on system activity.
• Have your thermostat automatically set back when the system is armed away.
Stay in control of your energy settings even when you're away. Get a notification if the thermostat setting is adjusted, or if the temperature in your property gets too high or too low.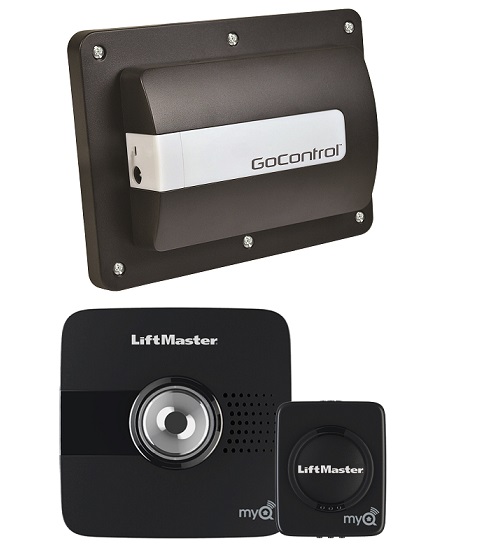 Smart Garage Doors
MQ Control Panel 828lm
• Compatible with liftmaster mq enabled garage door openers manufactured after 1998 with a red or purple "learn" button. Internet gateway 828LM required.

Internet Gateway 828lm
• Liftmaster mQ-enabled garage door openers (look for the myQ logo on the opener)

Left The Garage Door Open Again
• A garage door controller functions like a remote control for garage door allows you to open and close your garage from wherever you send your notifications if your garage door left open.

Mobile Access
• Open and close your garage

Notification
• Get notified when the garage door is left open

Security
• Secure technology protects against unauthorized entry.
Complete Smart Home Alarm Integration
Secure Your Home or Business with Alliance Security Systems
See why over 35,000 customers have secured their home or business with Alliance.
Contact Us